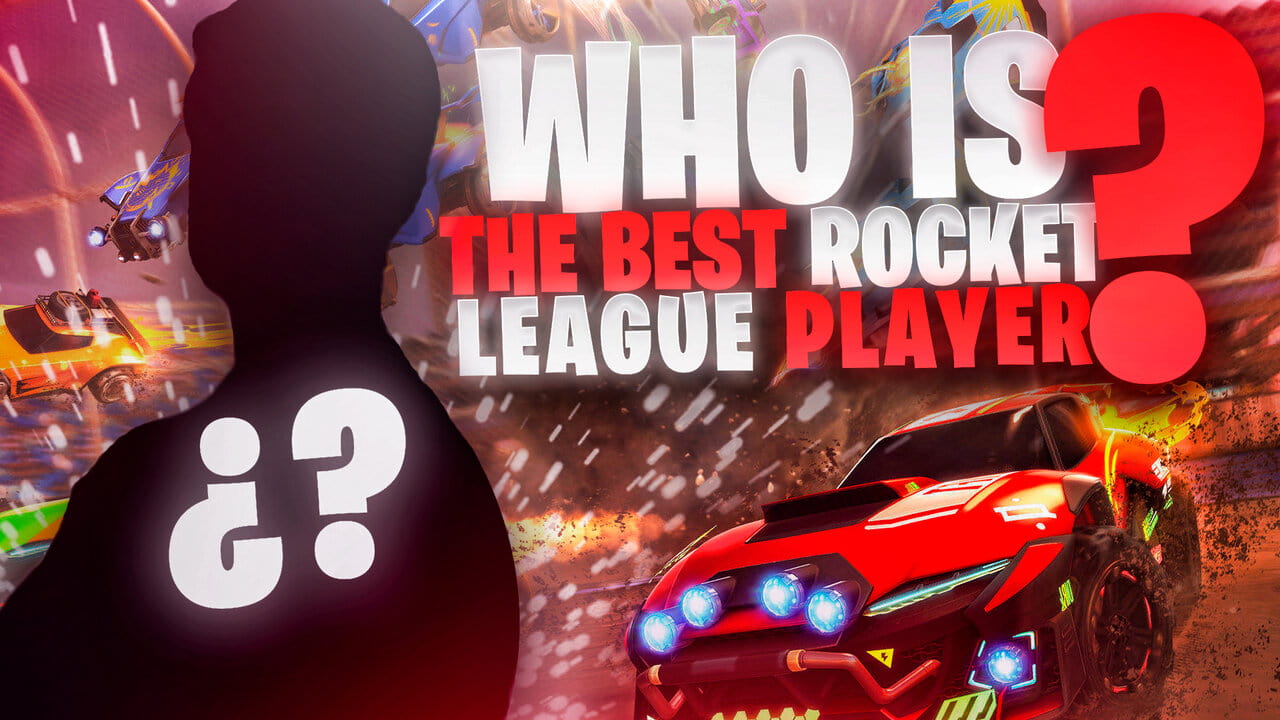 Who is the Best Rocket League Player in 2020?
In our current times, playing video games has become another way to obtain some kind of extra cash if you're good at them. But before we talk about any possible business deals, let's focus on the multiplayer part of this "hobby." Decades ago, people (mostly kids) gathered at the Arcade and "wasted" their lunch money to play a couple of hours. Within these special places, you could find machines that had different themes and video game genres.
Some of them came with "fighting" or competitive gameplay mechanics that obviously led to some rivalry between famous players. Therefore, if you were the "king" of the saloon, you could play whenever time you would like, and all the machines were practically available to you. Simultaneously, many different players always made a little circle behind your back and watched how you master the arcade's ways. Many players in the world could reach this potential from time to time until they got bored and moved on to different activities.
Since back then, you could only earn some respect from the geek squad; you practically went broke if you only focus on playing over the arcade for more than a year. Therefore, once the machines became non-functional or their memory was no longer available, you practically lose scoreboard. Throwing all your achievements to the virtual trash.
Now, things took a drastic turn when the Internet took over a lot of time and interest in our lives. Foremost, the video games hobby became a lot popular, and now you become a social recluse if you don't own a gaming platform. Moreover, the viewership of different "gaming-related" activities took a lot of interest globally when multiplayer games gave interesting matches. Surely, with eSports making now a lot of revenue, it is not weird to see a kid taking a chance in this possible career.
Most importantly, Rocker League players that have their way in stomping matches regularly may find it appealing to earn real money for their expertise. Still, though, this road is never easy and comes with lots of bumps and obstacles. But if you manage to reach the top, you're probably set for life.
This article will discuss possible paths you could take to become one of the best Rocket League players. At the same time, we'll give you a list of the most famous eSports entities (top players), so you could follow their experiences and look for their best plays all over the Internet.
Also Read: Rocket League Ranks – RL Ranking System & MMR Explained
Playing Rocket League
Getting the game and installing it to your device is becoming a lot easier for any Rocket League players. Indeed, with the upcoming "free to play" business model, you'll only need to activate the game in your account and start your journey. Once everything is ready to go, you can practice the controls and different game mechanics as a Rocket League player.
After a couple of hours, you'll know how to "kick" the ball and score a couple of goals, yourself. Now, the goal to become one of the best depends entirely on your mastery of the game and the efficacy that you could obtain as you practice on each gaming session. Furthermore, playing against AI (artificial intelligence) or another random player is completely different. When you're playing with other cars controlled by the computer, you may familiarize yourself with their gameplay styles. Soon enough, you'll find easy ways to counter-attack their movements and win matches without any complications.
In contrast, though you're playing against your friends or any random player over the Internet, anything goes. Sometimes you'll face opponents that still have a lot of trouble moving around the arena and hit the ball with efficacy. While some other times, you could find matches when the other team's best player gives you a proper challenge. Even if you get in the position that losing becomes constant, perseverance is the key to success. Before you know it, you could overcome the losing streak and turn it into a positive outcome.
Becoming the best player in Rocket League requires a lot of practice and skill. Sometimes, the casual Rocket League players tend to give up if they see something changeling. Therefore, when you surrender quickly after you conceive two goals, you may now learn any valuable information in complicated matches. While others create strategies to overcome any obstacles, they sometimes get the chance to equalize the score and even win afterward.
Most noteworthy, once you obtain a lot of practice in friendly matches, you'll soon want to increase the difficulty and find better players in your matches. When that time comes, you have the option to look for the Rocket League Rankings and check if you're up to the challenge.
Also Read: Rocket League Black Market Decals Complete Price List
Rocket League Ranked
To become one of the best Rocket League players, you need to master the ways in between rankings Rocket League. In this game mode, you'll face opponents that basically have the same level of experience as you currently have. Therefore, it all depends on how much your learning process in Rocket League overcomes the regular players in your matches.
To start this journey, you'll need to navigate the menus and find the proper Ranking for Rocket League that suits your needs. As a result, you could queue in a one versus one match that obviously tests your Rocket League expertise. Or try for three versus three where you play with friends or random players from all over the world and face another capable team. Some of the best Rocket League player tend to have different experiences between all of Ranking's available options.
In the Rocket League Ranking system, it all depends on your "ranking number," which gives you a position in the overall region ladder. This special number tends to increase if you're getting many victories or decrease if you remain across a losing streak.
To obtain such a number, you'll need to participate in calibrating matches to adjust your matches' difficulty. Therefore, getting positive results over these 10 matches undoubtedly helps give you a better position in the Ranking ladder. Afterward, once you belong to a Ranking group, you'll need multiple wins to increase your position and promote your account for a higher position.
Indeed, to become recognized in the community as a "best Rocket League player," you'll need to reach for the top and stay as long as possible. Everyone has the potential to reach this position, keep training, and maintain that motivation up.
Also Read: Rocket League Cars List & Their Hitboxes
On becoming a Professional Player
Like any other multiplayer video game in the market, the best Rocket League players follow and similar "ritual" to reach the top in the world. Therefore, if you're considering becoming one of the best players, consider these bits of advice:
Familiarize with Your Best Controller: Indeed, depending on your platform, you probably have a "standard" controller that comes with all of the possible functions. Still, though, other world options have the same functions, both "feel" better in your hands. For example, if you're playing on pc, the keyboard and mouse may become tedious than using a standard PS4 controller in Rocket League. Once you discover the best tool to play, stick with it.
Time Shared between Gaming Sessions: Some of the Best Rocket League players worldwide look this "hobby" as a job. As a result, you'll find the practicing for around eight hours per day. With that constant "workout," they have the potential to increase their mastery quickly and withstand high doses of Rocket League gameplay sessions.
Review Your Results: Some of the top world's best players tend to criticize constantly their performance in the Rocket League. Hence, they review their past games with replays of their matches. Similarly, they compare their reactions with another top world player and learn from their mistakes.
Choosing the Best Strategy: Mastering the game's core mechanics is obviously needed if you want to become one of the Best Rocket League Players. Still, though, knowing when to use them and react creates a distinction between one of the world's best world players. It all comes with experience and how to execute your best moves in an important match.
Cooperation with Your Team: Remember that the usual mode in tournaments is the three versus three matches. Therefore, if you're a world-class player, you also need to understand your team and play with harmony. At the end of the day, the team will have the potential to reach between the top 10 spots in Rocket League. Who knows, even have the potential to win a World Championship.
Also Read: Dissolver Rocket League Decal – Triumph Crate Exclusive
Some of the eSports Advantages
Besides being considered one of the Rocket League's best teams, you also gain many bonuses in the eSport scene. With sponsorships and constant highlights in different streaming platforms, you'll be known for a long period in the actual community. Hence, you could receive a lot of praise for upcoming professional players or even memes from different Reddit posts.
Furthermore, since you become "famous" in the Rocket League environment, you could increase your income differently. One accustomed choice for any professional player is becoming a part-time streamer on any platform over the Internet. Since you already have followers on different social media websites, your channel may become famous in a short while. At the same time, you could give some tips to new players and upload the footage repeatedly over Youtube.
Due to the actual corona pandemic, we only see online Rocket League play from different streaming services. Still, though, when everything becomes a lot better, you could attend to multiple tournaments. As a result, you'll have the potential to visit different countries and places that you haven't seen before. Hence if you like to travel to the best cities worldwide, being a professional player will give you this option.
Also Read: Rocket League Servers Down Again? Check Current Status
Top 10 Rocket League Players in 2020
Here you have actual Rocket League professionals that are currently active in the eSports scene. First of all, the rules from this list are simple to follow. All of these players are currently active and have the highest revenue in the eSports scene. Therefore, if you do not see "Scrub Killa" or your favorite player from the Rocket League eSports scene, it doesn't mean that he's worse. Indeed, to reach that type of income, these players obtained many victories and still can increase it as the year moves forward.
Without further ado, here you have the best players from 2020:
10. Courant "Kaydop" Alexandre ($33,322.95): coming from France and is currently playing on Vitality.
9. Caden "Sypical" Pellegrin ($33,592.53): coming from the United States and is currently playing on Spacestation Gaming.
8. Tshaka "Arsenal" Taylor ($33,675.86): coming from the United States and is currently playing on Spacestation Gaming.
7. Victor "Fairy Peak" Locquet ($34,156.28): coming from France and is currently playing on Vitality.
6. Maurice "Yukeo" Weihs ($38,757.46) coming from Austria and is currently playing on Team Dignitas.
5. Jos "ViolentPanda" van Meurs ($39,757.46): coming from the Netherlands and is currently playing on Team Dignitas.
4. Maello "Aztral" Ernst ($40,195.96): coming from Belgium and is currently playing on Oxygen Esports.
3. Jacob "JKnaps" Knapman ($42,799.12): coming from Canada and is currently playing on G2 Esports.
2. Dillon "Rizzo" Rizzo ($43,882.45): coming from the United States and is currently playing on G2 Esports.
1. Reed "Chicago" Wilen ($44,925.78): coming from the United States and is currently playing on G2 Esports.
As you can already tell, even though a single performance in a player can lead him between the top places in the Rocket League eSports scene, you'll need more than that to reach the top. Therefore, if you have a lot of synergy in your current team, the victories will come easily, and you'll end up winning a World Championship in no time. Again, even though Scrub Killa or your favorite player didn't make it on the list, there's still time to shine this year. Who knows, maybe another eSport team takes the lead and wins the rest of the tournaments.
Also Read: Rocket League Pro Players Settings – Best Settings Possible!