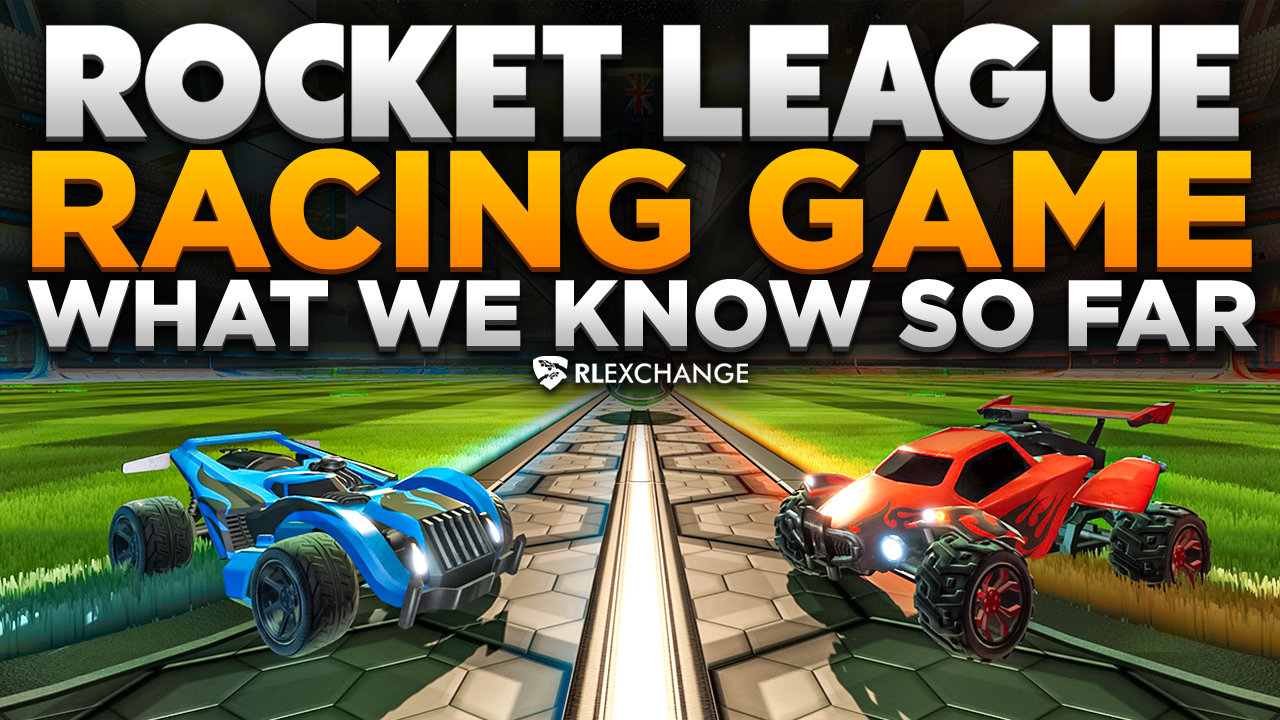 Rocket League Racing Game: What We Know So Far
Rocket League is one of the best and most popular online games at the moment. Even though it features high-speed cars, the game isn't about racing, quite far from it. Rocket League features quick soccer matches played with two teams of rocket cars. The vehicles can then fly, smash into each other, and score goals.
However, it seems like the game devs plan to make a new entry in the Rocket League series – an internal leak has shown that a Rocket League racing game really is in the works! So what can we expect from the Rocket League race mode? Here's everything we know so far!
Is Rocket League Racing Really Coming Out?
Yes, it's true, according to an internal leak at Epic Games that was uncovered by the media, the company will be shifting some of its employees towards new projects, that will arrive in the future. One of the projects named in this memo is the Rocket League racing game.
While the game development is still in its early stages, we know that a significant amount of resources was allocated to this project, meaning that Epic Games definitely has high hopes for it. For all we know, the production is already underway, meaning that we might see some early alpha footage soon.
Want to upgrade your Rocket League inventory? Visit RLexchange, where you can buy Rocket League items for the lowest prices, always!
Will Rocket League Racing Be A Game Mode Or A Separate Game?
So far, we don't know whether Rocket League racing will be an integral part of Rocket League or a separate game of its own. However, considering that the game will take place in the Rocket League universe and use the same assets, it's safe to assume that Rocket League racing will most likely be just another game mode. It would be understandable that the game devs don't want to split the community between two different games, and the racing mode will probably include all of the classic features of the traditional Rocket League, such as wave dashing, front flipping, and more.
In addition, if the racing mode will be added to the base game, you will probably be able to use your Rocket League inventory in the racing game. Since the game will most likely use the same assets and the same cosmetic items for their racing cars, as their Rocket League battle cars.
When Is Rocket League Racing Mode Coming Out?
At the moment we don't know anything about the exact release date for Rocket League racing mode. Although we can expect the game to be free, from the memo we can tell that the development has probably just begun, and it will most likely take a long time to complete an alpha build that could be released to the players. On the other hand, if the racing mode will be using the Rocket League engine, as well as its assets, this can prove to be a much easier task for the devs, requiring them to only create a racing map.
In Conclusion
As you can see, we don't know a whole lot about the game so far. We know it's in production, but so far this is te only complete information about Rocket League racing mode. If you're interested in more updates about Rocket League racing, check out the rest of our blog, where we regularly post Rocke League tips, tricks and news!