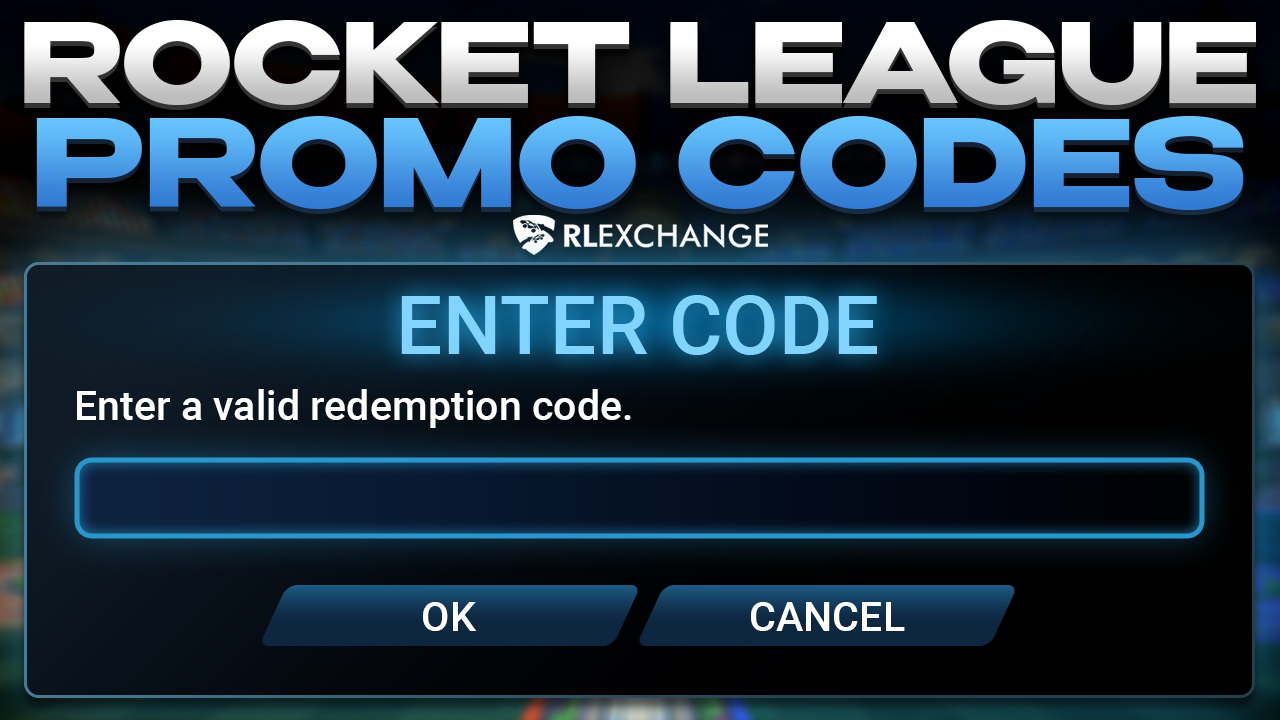 Rocket League Promo Codes (October 2023)
Rocket League is a very popular online game with many different promotional events happening over the years. Players who got to participate and win would receive codes that would allow them to claim their prize. This would most often be a number of credits, some rare free cosmetics, or even rocket pass points which can only be unlocked by entering the code. Players could also receive Rocket League codes from various giveaways and Rocket League eSports events.
And while generally, most codes have to either be bought or won in a competition, there are actually free Rocket League codes available for anyone to use. You can enter these promo codes at any time when they are active, and receive free Rocket League items! Here are all the current promo codes available as of October 2023, and how to use them!
Rocket League Codes September 2023
Sadly, for now, only one promo code can be used for free cosmetics: Popcorn. By entering this code for your Rocket League account you can receive the Popcorn rocket boost completely free. Aside from this, at the moment there are no more codes that can be entered for free Rocket League items and credits.
Want to buy Rocket League items for best prices? Be sure to check out RLexchange!
What Promo Codes Were Available In The Past?
There were many promo codes available to players over the game's life course. Here are all the expired codes, that are no longer available:
Bekind: VCR Limited Trooper
Truffleshuffle: Octane Goonies decal
wrestlemania: WWE antenna, wheels, two banners
WWE18: WWE antenna, wheels, two banners
wwedads: WWE antenna, wheels, two banners
shazam: Octane Shazam decal and wheels
couchpotato: Couch Potato title
rlbirthday: WWE antenna, wheels, two banners
rlnitro: Breakout Nitro Circus decal and antenna
SARPBC: SARPBC logo, car, antenna
How Do I Redeem Rocket League Codes?
If you're looking to learn how to redeem codes in Rocket League, you'll be happy to learn that it's quite an easy process. All you have to do, is simply follow a couple of easy steps:
Select settings from the main menu
Go to the extras tab
Select redeem code and enter your promo code
After you accept, if you've done everything correctly and entered a real code, you should receive your items.
Will There Be New Rocket League Codes In The Future?
If you want to get some free cosmetics with Rocket League codes, you'll be happy to know that there will be more Rocket League codes added in the future. Rocket League consistently introduces new promo codes for the players to use, and whenever new movies or video game are releases, the game often does crossover promotions with other brands, allowing gamers to score free Rocket League items with promo codes. Although we don't know exactly when, it's a pretty safe bet that Rocket League will introduce more promo codes in the future.
Summing Up
As you can see, there were many Rocket League codes made available over the game's history. If you want to stay informed about any new Rocket League codes being added to the game, be sure to regularly check our blog for more news and updates!