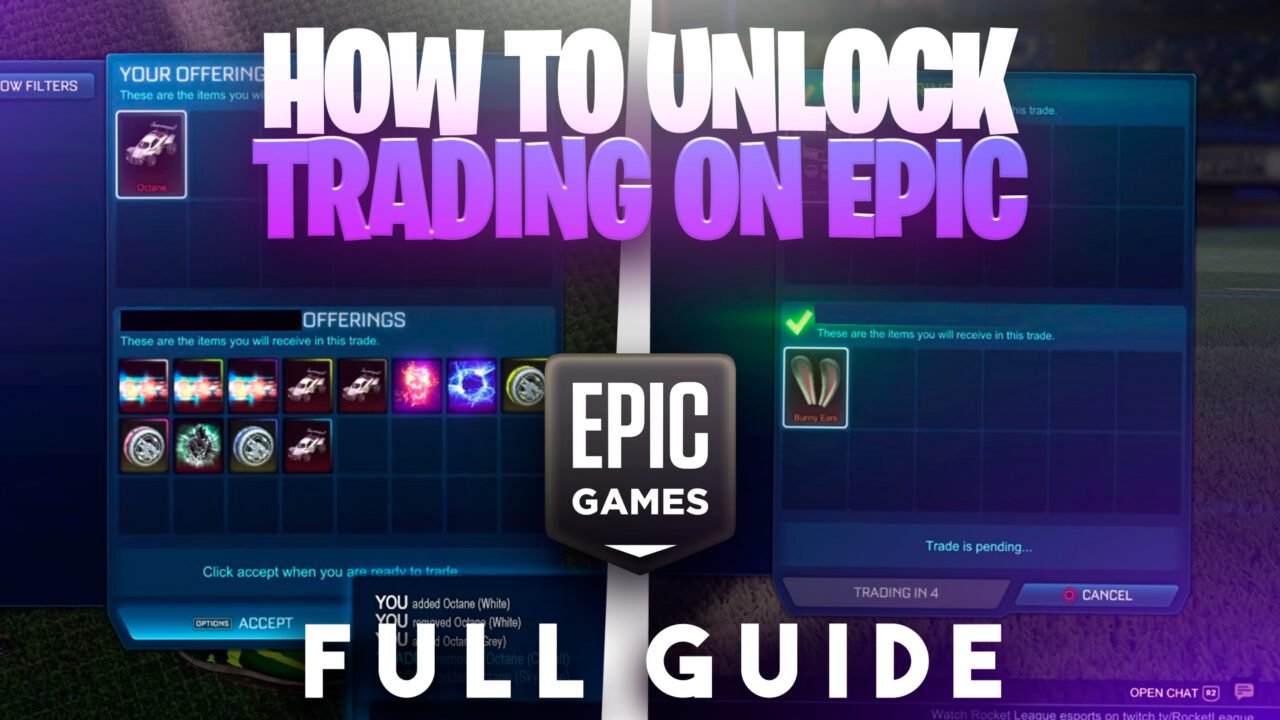 How to unlock trading in Epic Games version of Rocket League
If you are ever met with an error like this (image below) while trying to trade in Rocket League for the first time it means that you have not yet unlocked the ability to do that on your Free 2 Play account. You will need to purchase at least 500 credits in the in-game store before you are able to trade. In this guide we will show you how to do that in 6 steps.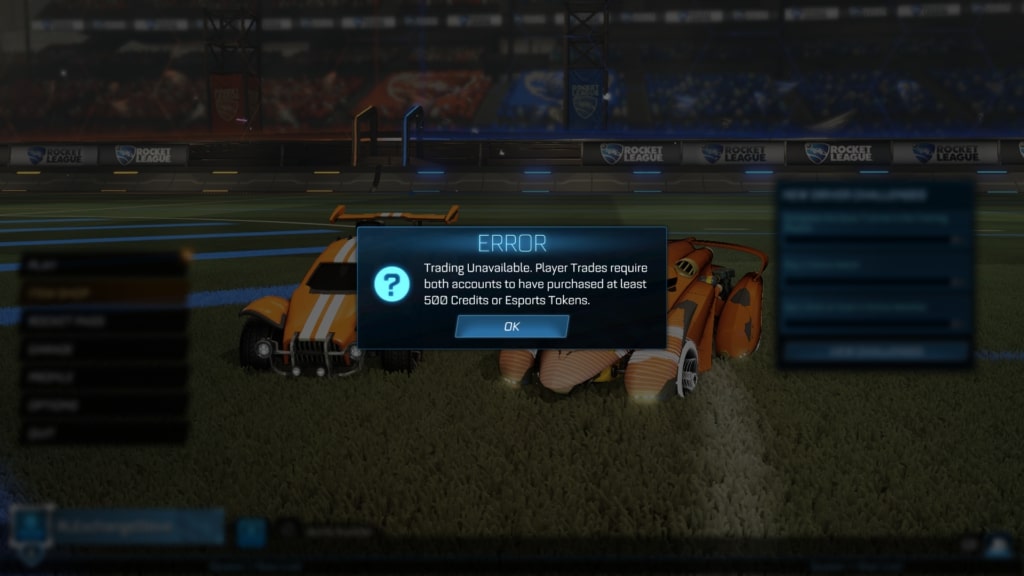 How to enable Trading in Rocket League Epic Games Version?
In this short tutorial we will guide you step by step on how to enable trading on your Rocket League Epic Games Version
Enter the in-game store from the main menu.

It's located on the left side on your home screen.

Purchase at least 500 Credits

The purchase of at least 500 credits is required. We recommend choosing the Starter Pack as your first purchase, the package contains 500 credits you would normally get PLUS some additional items.

Pick your favorite Payment Method

You will then be asked to choose one of the payment methods available in your country. Keep in mind that the process might differ depending on which payment method you choose.

Receive Credits and Enable Trading

Everything's done! Now you can trade with other users and accept items from RL Exchange!

Buy New Shiny Items on RL Exchange

Now that your Trading is enabled you can enjoy Cheap Items on Rocket League