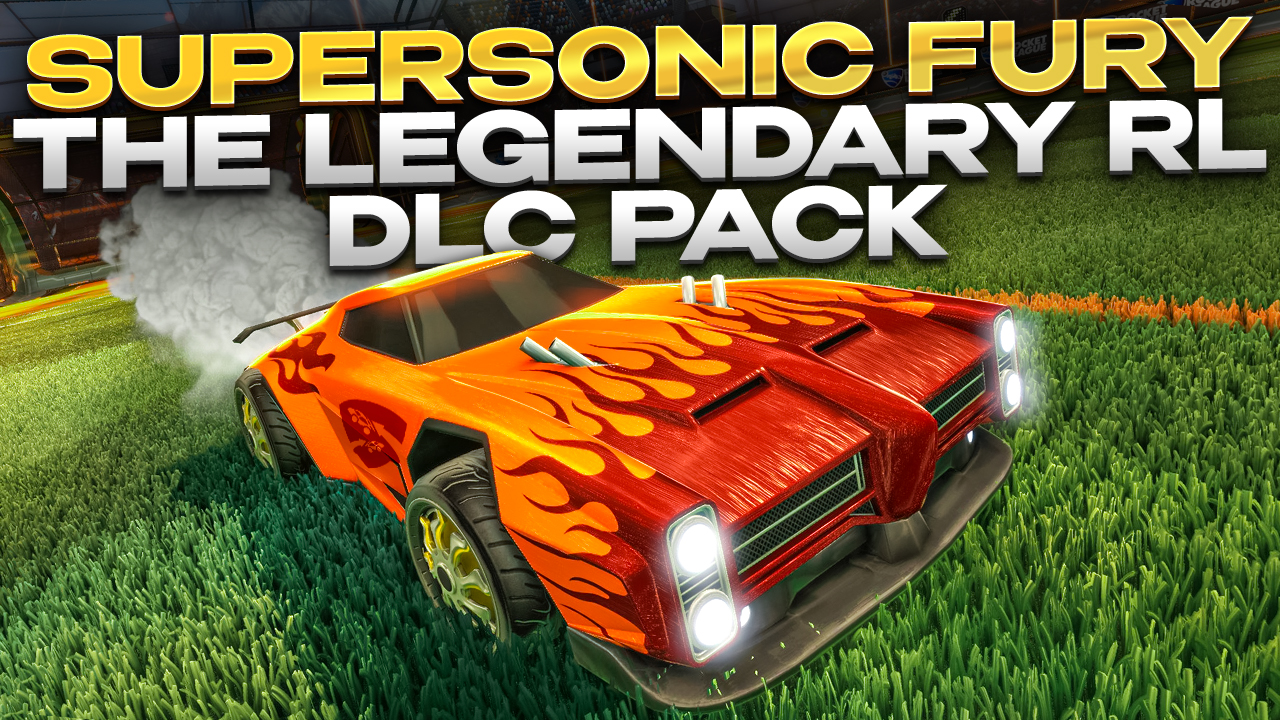 Supersonic Fury: The Legendary RL DLC Pack
Over the years, Rocket League has produced countless exclusive online content to enhance the gaming experience. They've teamed up with many well-known brands, developed original content and produced numerous items just to satisfy players' desires. And even though DLCs theoretically no longer exist in RL, Epic Games still releases a lot of exclusive and limited items in the Item Shop, so today we're going to do a quick brush-up on DLC history and talk about the iconic Supersonic Fury DLC Pack.
What is DLC?
DLC means Downloadable Content and is a term used mainly in the gaming industry. It refers to all sorts of things that developers release to the public after the official product is launched. These can be additional items, new quests, unique characters, etc. The possibilities are practically endless, and it all depends on what the company wants to add to its game. They know their players best and can assess what would improve their experience the most.
Do you have to pay for DLCs?
When it comes to money, it all depends on the developer. There were some times when DLCs were free and all players could enjoy them as long as they bought the original game. However, in most cases, DLC packs cost money, especially if they were developed in collaboration with a specific brand. This is indeed often the case with Rocket League. As mentioned earlier, the company has teamed up with numerous well-known IPs over the years, and the result has always been some sort of exclusive downloadable content or limited edition item that you could buy in the item store. There has always been a lot of hype around this content, and it would be a shame to miss out on the opportunity to capitalize on it.
What were the first DLCs that appeared in Rocket League?
DLCs have been an important part of Rocket League since 2015. Remember that before the game was owned by Epic Games, it wasn't free. Everyone had to pay for the opportunity to enter the RL arena. Still, the company saw great potential in releasing a DLC pack every now and then, as they were all insanely popular with the community.
Supersonic Fury – 13 August 2015
Revenge of the Battle-Cars – 13 October 2015
Back to the Future Car Pack – 21 October 2015
Chaos Run – 1 December 2015
Batman v Superman: Dawn of Justice Car Pack – 3 March 2016
Since 2019, when Psyonix was acquired by Epic Games and Rocket League became a free-to-play title, there is no longer any downloadable content available in the game. However, this only means that no more official DLCs are released that players can buy separately. Still, exclusive items keep popping up in the Item Shop that can be downloaded in exchange for credits. Many of them are created in collaboration with major brands like Fast and Furious, McLaren, Lamborghini, or BMW.
What is the Supersonic Fury DLC?
The Supersonic Fury DLC pack is the first DLC ever released in an Epic Games game. It was launched in August 2015 and included the following items:
2 Battle Cars:
Takumi
6 Decals for Each Car:
      Flames
      Scorpions
Skulls
Stipes
Tats
Wings
Takumi

Chases

Copycat

Crazy-8

Gaki

Reiko

Stiper
5 Paint Finishes
Brushed Metal
Carbon Fiber
Metallic Pearl
Pearlescent
Wood
2 Rocket Boosts
Burnout
Nitrous
2 Wheels
Cristiano
Spinner
The DLC pack could be purchased for only $3.99. In addition, a special Deluxe version of the game was released that included the downloadable items and was priced at $24.99.
Is the Supersonic Fury DLC Pack still available in Rocket League?
As mentioned earlier, all DLCs were discontinued after Epic Games acquired Rocket League. However, it's important to note that the developer decided to keep some of the most iconic ones in the game, and so on December 4, the 2019 v1.70 patch was introduced, which made most of the legendary car iconic bodies available in Rocket League for practically all players.
The Best Dominus and Takumi Designs
Today Rocket League offers many customization options that can be combined with these powerful cars. Here are our favorite ideas to put Dominus and Takumi in the arena:
1. Green Fire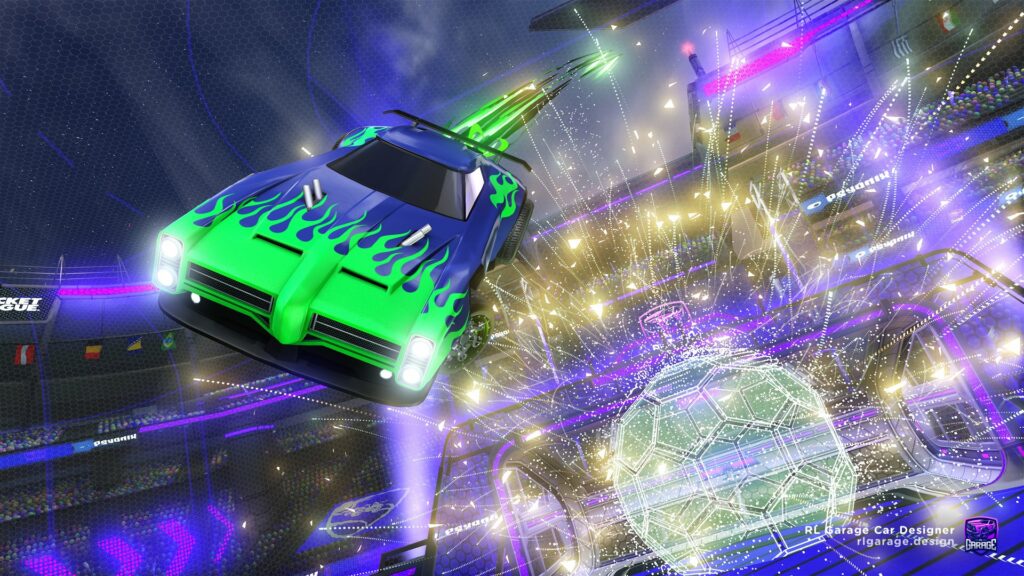 Car Body: Dominus (Black)
Wheels: Lucci
Rocket Boost: Slash Beam
Goal Explosion: Striker
Decal: Flames
1st Paint Finish: Glossy
2nd Paint Finish: Matte
Primary Color: A8
Accent Color: D8
2. Red Blast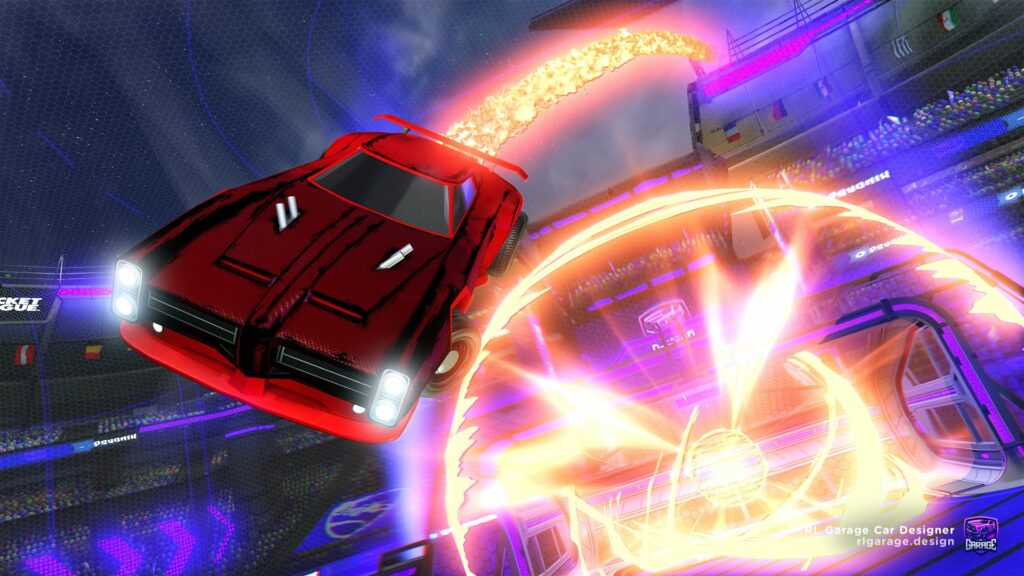 Car Body: Dominus (Red)
Wheels: Rat Rod (Black)
Rocket Boost: Flamethrower Red
Goal Explosion: Force Razor II
Decal: Heatwave
Primary Color: F8
Accent Color: G1
3. Tokyo Drift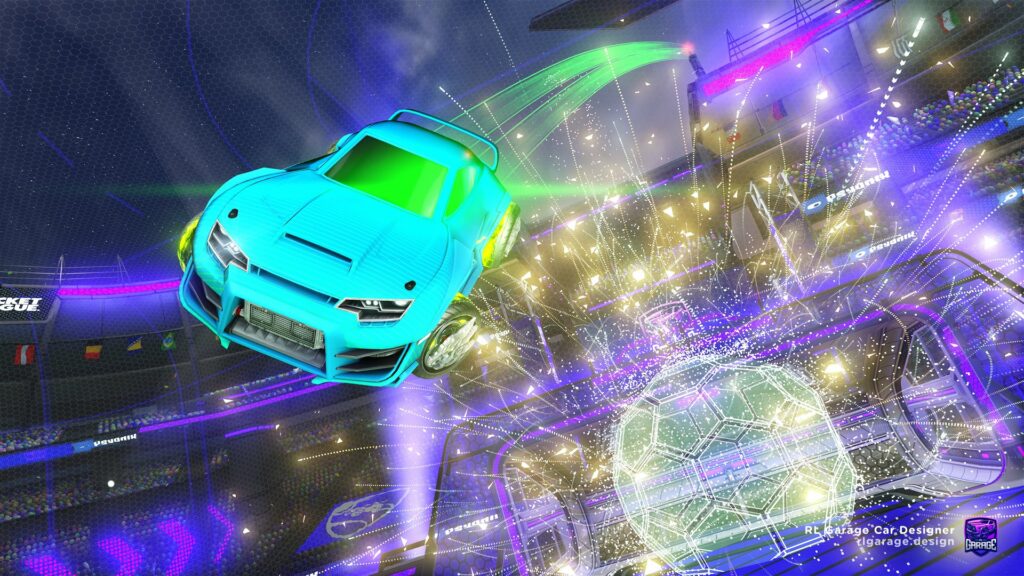 Car Body: Takumi (Sky Blue)
Wheels: Draco (Lime)
Rocket Boost: Ion Green
Goal Explosion: Striker
Decal: Future Shock (Lime)
Primary Color: D5
Accent Color: C8
4. Pink Shock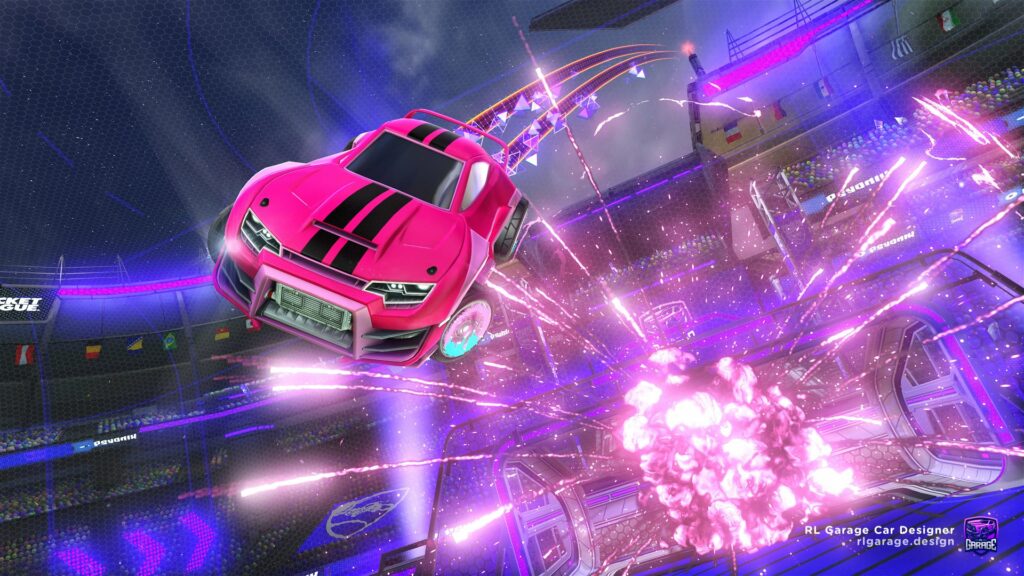 Car Body: Takumi (Pink)
Wheels: Equalizer
Rocket Boost: Synthwave
Goal Explosion: Standard Pink
Decal: Stripes
1st Paint Finish: Matte
2nd Paint Finish: Matte
Primary Color: D10
Accent Color: G1
Conclusions
As you can see, Supersonic Fury made history, and it resulted in two of the most iconic car bodies in the entire game. If you're looking for some inspiration on how you could spruce them up in your garage, be sure to try our designs. What's more, remember that you'll get most of these items on RL.Exchange at very attractive prices.