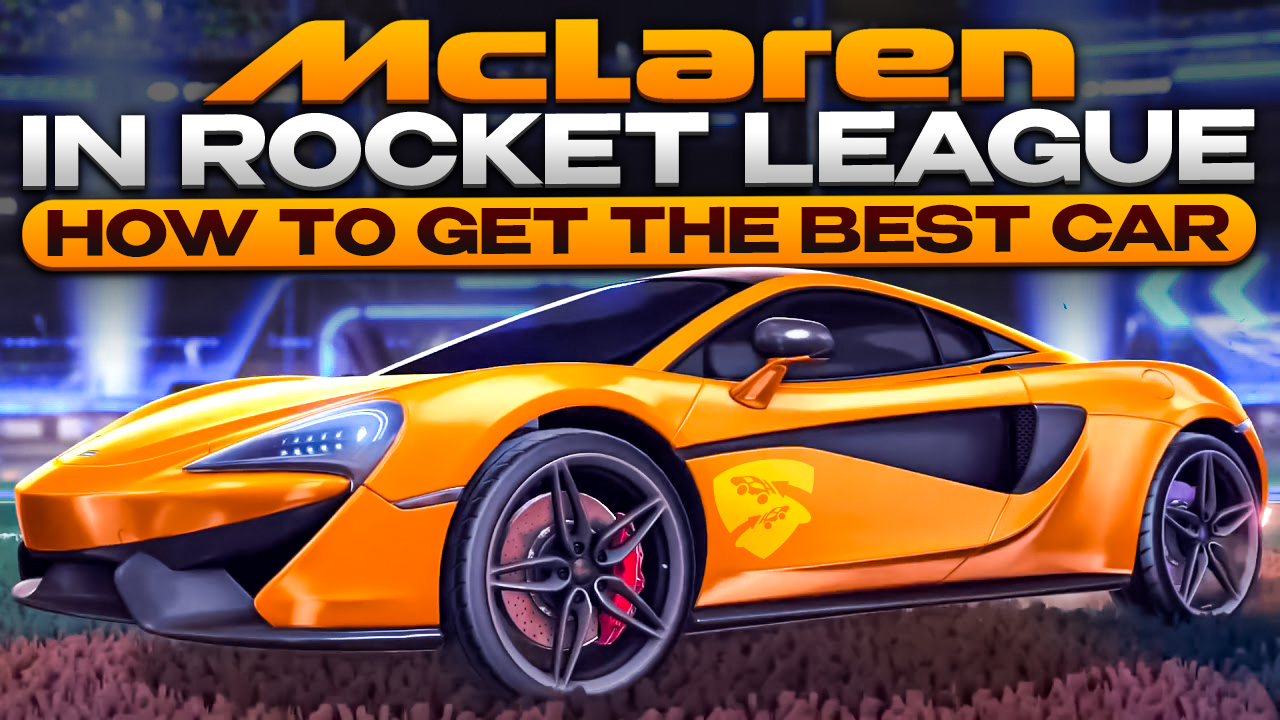 McLaren in Rocket League: How to Get the Best Car?
McLaren is a household name known to virtually anyone who has ever been interested in the automotive industry. This amazing brand is best known for its Formula 1 appearances as McLaren Racing, but it also produces high-quality sports cars through McLaren Automotive and participates in various eSports events through McLaren Gaming. Their area of expertise when it comes to cars is quite broad, so it's really not that surprising that they also have something to do with Rocket League. Yes, you read that right. McLaren and your favorite game is actually a thing and we're going to tell you about it right now.
What Do McLaren and Rocket League Have in Common?
Rocket League is a great game for pretty much everyone, as it combines two of the most beloved things in the world – cars and soccer.
Due to its immense popularity and superstar status among all driving enthusiasts, Rocket League has released many interesting collaborations with some of the world's hottest brands, such as Rocket Wheels, Ghostbusters, and Fast and Furious. However, 2018 saw an unprecedented partnership, between Epic Games and one of the most renowned racing teams, which resulted in the McLaren Rocket League.
At the end of 2018, Rocket League released a licensed DLC that included a new vehicle body – the McLaren 570s. It was an exclusive and limited-time offer that was incredibly popular among players. In fact, thanks to overwhelming demand and constant inquiries from fans, the collaboration happened again and in 2022 Epic Games released a new bundle in collaboration with this racing team, which included another ultimate modern sports car – the McLaren 765LT.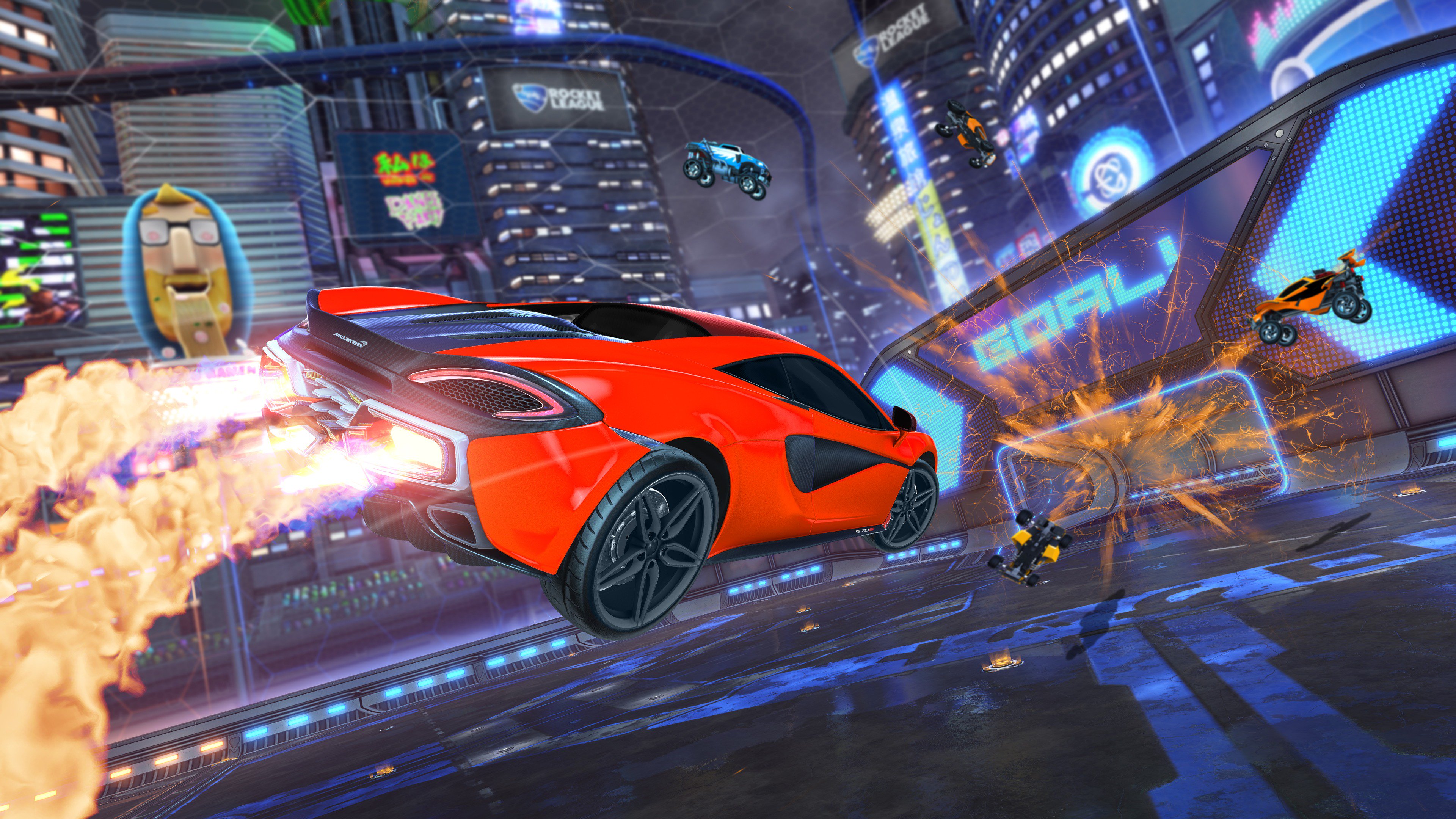 McLaren 570S Car Pack Contents
The McLaren 570S Car Pack DLC was announced at The 2018 Game Awards and maid available for purchase in December of the same year. The cost of the bundle was $1.99, which sounds crazy given current Rocket League prices, but that was long before the game went free-to-play. The contents included:
McLaren 570S Car Body
McLaren 570S Wheels
McLaren I and McLaren II Player Banners
McLaren 570S Antenna
McLaren 570S Engine Audio
If you bought a McLaren, you couldn't customize it with any of the cosmetic items. The car featured the Dominus Hitbox and was available until the game went free-to-play in 2020.
McLaren 570S Bundle Contents
In 2021, Epic Games decided to re-release the McLaren it in the form of a new 2000 Credit bundle, which included the same items as the original pack, plus:
McLaren III Player Banner
McLaren 570S (Silver Painted) Wheels
McLaren 570S: Silver Painted Decal
McLaren 570S Silver Upgrade Contents
On top of that, a 900 Credits Upgrade Pack was released for players who had already owned the original Car DLC. Its contents included:
McLaren III Player Banner
McLaren 570S (Silver) Wheels
McLaren 570S: Silver Painted Decal
McLaren 765LT Car Pack Contents
In 2022, Epic Games surprised all Rocket League fans with the amazing news that they were going to bring back their partnership with McLaren, but in a brand new form. On January 12, a fresh car bundle was released, which included the beautiful McLaren 765LT. Players were able to purchase it for 1,100 Credits and its contents included:
McLaren 765LT Car Body
McLaren 765LT Wheels
McLaren 765LT (Black Painted) Wheels
McLaren 765LT: Silver Decal
McLaren 765LT Player Banner
McLaren 765LT Engine Audio
The McLaren 765LT features the Dominus Hitbox, just like the McLaren 570S.
Can You Still Buy the McLaren in Rocket League Item Shop?
Unfortunately, all McLaren collaborations, including the Upgrade Pack, were limited edition and are no longer available in the Item Shop. On top of that, since the bundles were supposed to be very exclusive from the start, just like the cars themselves, so both the Rocket League McLaren 570s and the Rocket League McLaren 765lt were non-tradable. Basically, if you didn't get them then, you won't be able to get them at all.
Conclusions
The McLaren and Rocket League collab was one of the most popular limited edition packs in the history of the entire game. The people who managed to get one while it was available are some of the luckiest RL players out there, and the rest of the community will forever be extremely jealous of the contents of their RL Garages. However, there are other extremely interesting items that can still be purchased from the Item Shop or from trustworthy third-party sites such as RL.Exchange.com. So don't give up and head to our BUY tab to grab all the hottest items you want.