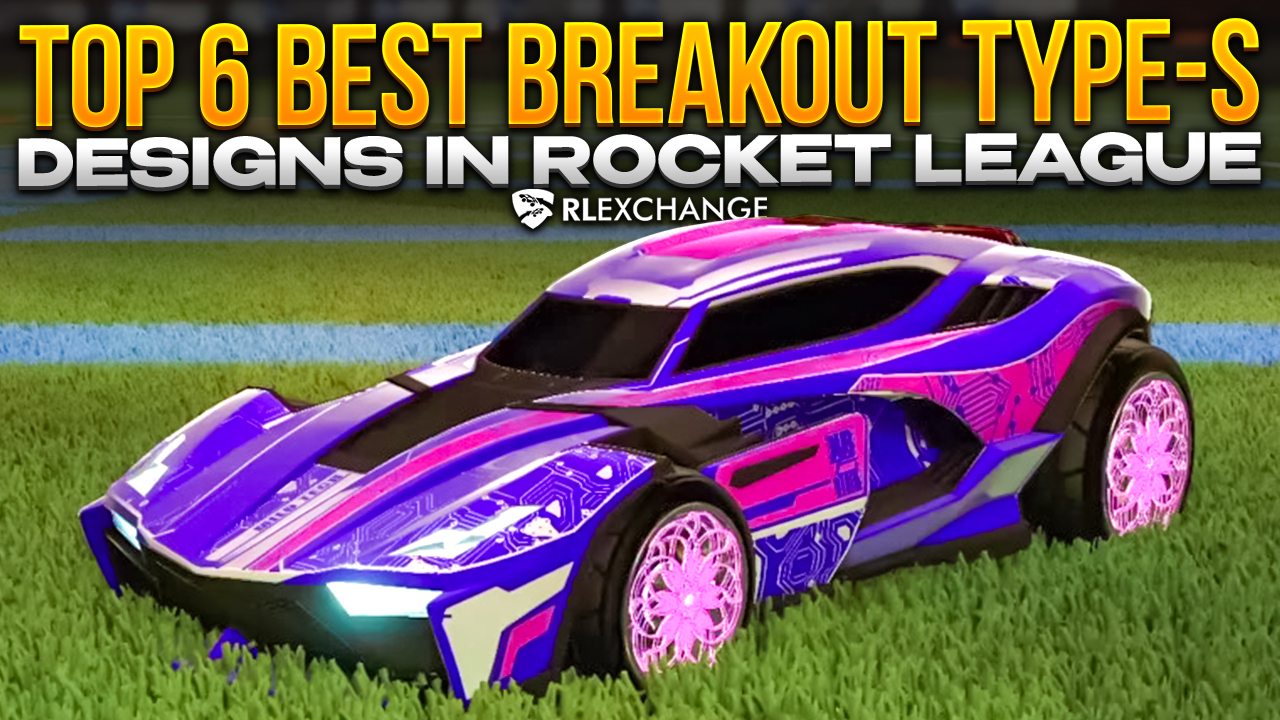 Top 6 Best Breakout Type-S Designs in Rocket League
Everyone knows that a good Hitbox can make or break a game in Rocket League. It's important that the cars we use match our skill and play style in order to get the most out of them and successfully climb up the leaderboards. HOWEVER! It's also important that you look good while doing it! Breakout Type-S is basically the best of both worlds, as this car combines great looks with the reliable Breakout Hitbox. Today we're going to show you which designs have the ability to take this battle car to the next level and help you make waves in the Rocket League arena.
Why Is Breakout Type-S So Good?
Before we get down to the nitty-gritty of the best Breakout Type-S designs in Rocket League, it would be best to talk about why exactly this Battle Car is worth your attention.
Breakout is a Rocket League classic that was first added to the game back in 2015. Players immediately fell in love with its sleek design and reliable Hitbox. Now, Breakout Type-S is actually its cooler and more fashionable younger brother, which came out in 2016. The cars are visually similar, but the Type-S has a uniquely futuristic look, setting it apart not only from its predecessor, but also from other cars in the Arena.
The Breakout Hitbox
The Breakout Type-S is one of the 8 Rocket League cars that use the Breakout Hitbox. The other 7 are:
Breakout
Animus GP
Cyclone
Komodo
Nexus SC
Nexus
Samurai
It is one of the coolest and most elegant-looking Hitboxes in the entire game, thanks to its sleek and aerodynamic designs. Although it's hard to point out the best car body, as it fully depends on the player's preference, people have loved the Breakout for many years. It has the best handling out of all the vehicles, and it's really narrow. Professionals often use it in competitive matches, as its features make it great for playing on offense. Of course, Breakout can be a bit challenging for some players at first, but once you master it, you'll never look back. If you're curious if this is the right Hitbox for you, check out our Blog, where you can read an in-depth explanation of all Rocket League vehicles.
The Best Breakout Type-S Designs:
Now that we've covered the basics, let's cut to the chase and discuss the most interesting and cool-looking Breakout Type-S designs in the entire game. These looks are sure to elevate your Rocket League experience to a whole new level!
Breakout Type-S Heatwave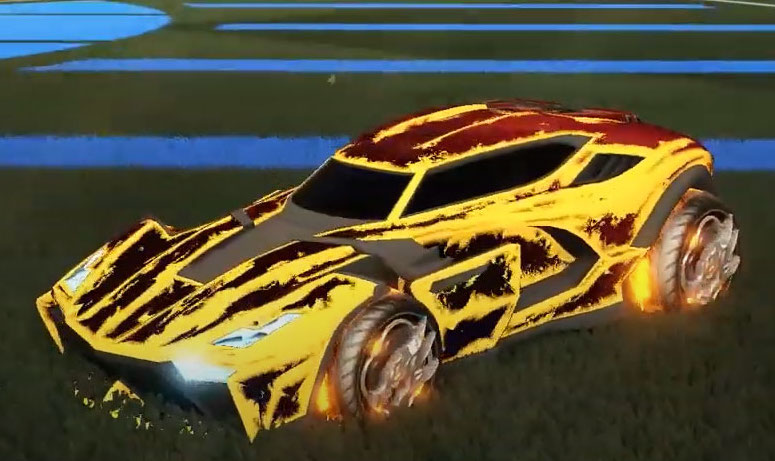 We're starting off strong, because this design is perfect for anyone who loves a bold look that will make them stand out in the Rocket League arena. The Heatwave decal and Draco wheels are a great combo, resulting in a feisty car body that will leave you unable to take your eyes off it. Of course, it's a very powerful design, and if you'd prefer your gear to be a bit more tame, then you might want to pay more attention to the other items on our list.
Wheels: Draco
Decals: Heatwave
Primary: C9-R7
Accent: C4-R3
Breakout Type-S Wings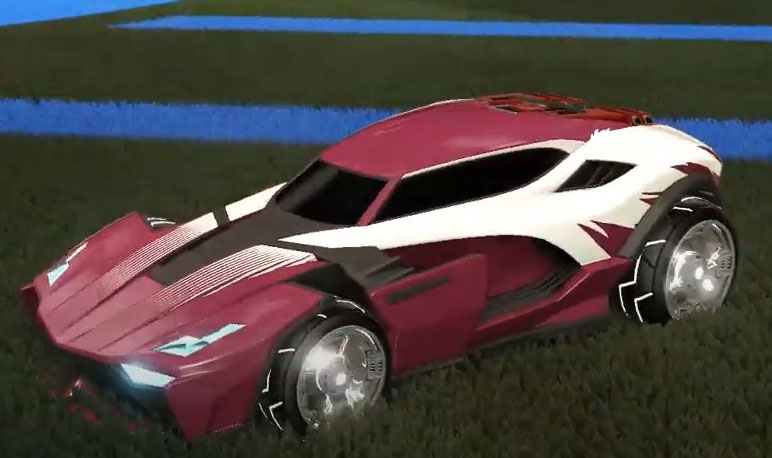 To balance out the previous item on our list a bit, let's now take a look at the slightly more tame Breakout Type-S design. It's a beautiful sleek-looking body that has been painted in burgundy and white paints. This look will boost your confidence and earn you a lot of respect from other players. Sometimes simplicity is the best option.
Wheels: Voltaic-Grey
Decals: Wings
Primary: C10-R1 Glossy
Accent: C1-R1 Glossy
Breakout Type-S Dissolver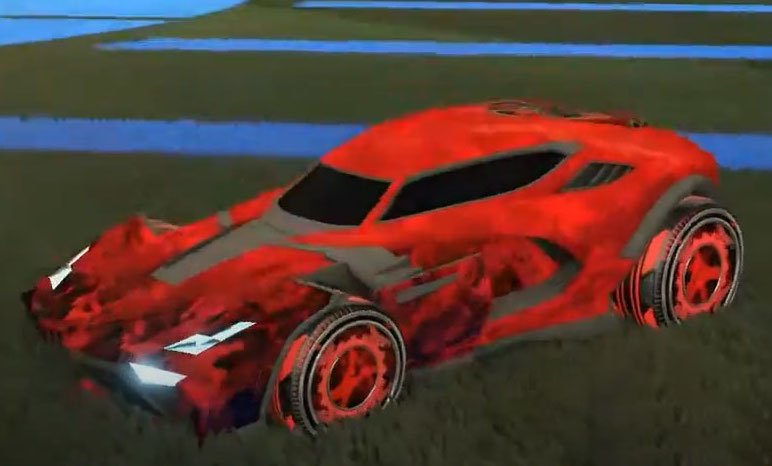 Any fans of red gear out here? Well, we got you covered! This feisty design is perfect for anyone who wants to stir things up a bit in the Rocket League arena. When you choose this Type-S variant, you're sure to catch the attention of your opponents. If you're not afraid of looking a little devilish, then this look is the one for you.
Wheels: Sprocket-Crimson
Decals: Dissolver
Primary: C8-R6
Accent: C1-R7
Breakout Type-S Future Shock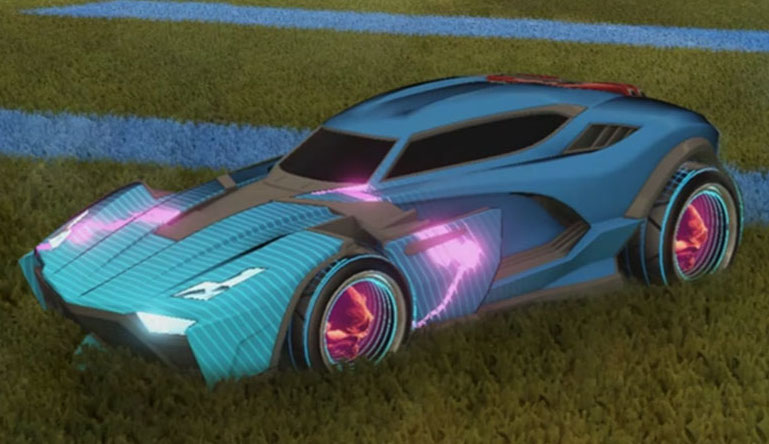 The Breakout Type-S is generally a great car for anyone who likes the Cyberpunk style. If you want your car to look like it would fit right in on the streets of Night City, then this is the design for you. Painting the car's body in blue and purple hues will make it look even more futuristic than it is already. Feel free to explore other color variations, but this one is a great place to start.
Wheels: Troublemaker IV
Decals: Future Shock – Pink
Primary: C6-R2
Accent: C9-R3
Breakout Type-S Labirynth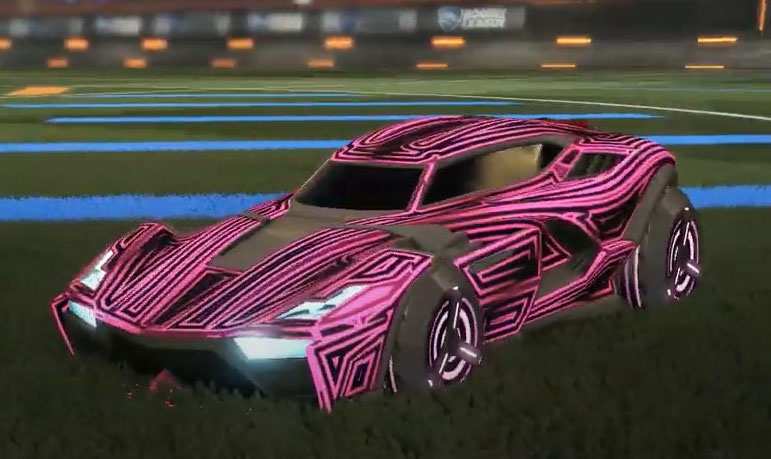 Another car on our list with a Cyberpunk feel, but this one is a bit more daring than the Future Shock. It's perfect for anyone who likes to make waves in the arena while also being the most stylish player there. It's a great design, and if you opt for it, you'll not only be able to cruise around Night City with ease, but you'll also feel like you're in Tokyo Drift. It's practically the best of both worlds.
Wheels: Reevrb – Pink
Decals: Labirynth
Primary: –
Accent: C10-R2
Breakout Type-S Tora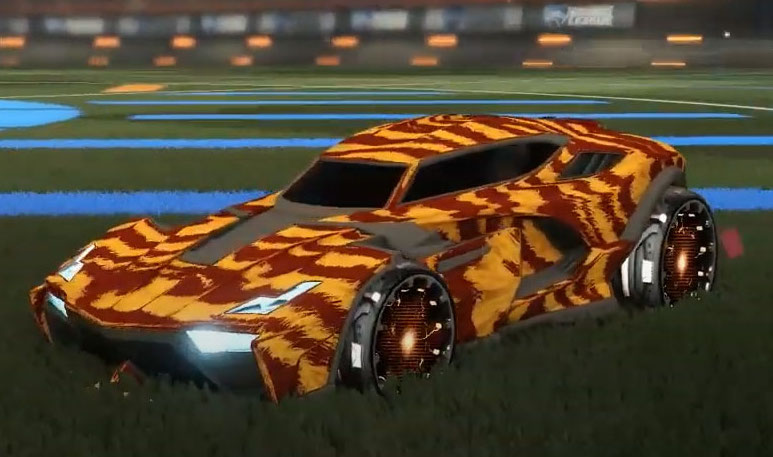 We started our list with a powerful look, and we want to close it just as strongly. Now, this car's exterior may not appeal to everyone. Not only is it a bold look, but also a kind of unique one. However, if you're not afraid to experiment from time to time, the Tora decal may prove to be your favorite. Combining it with the Breakout Type-S is sure to add a unique touch to your Rocket League gear.
Wheels: Reactor – Burnt Sienna
Decals: Tora
Primary: C5-R7
Accent: C4-R3
Conclusions
The Breakout Type-S is an overall great Rocket League car, but there are ways to make it even more interesting. If you like your gear to look futuristic and elegant at the same time, then this is the perfect vehicle for you. Make sure to read all about the best Breakout Type-S designs on our blog, then try them out for yourself. Go to RL.Exchange and look for all the items needed to upgrade your gear in Rocket League.