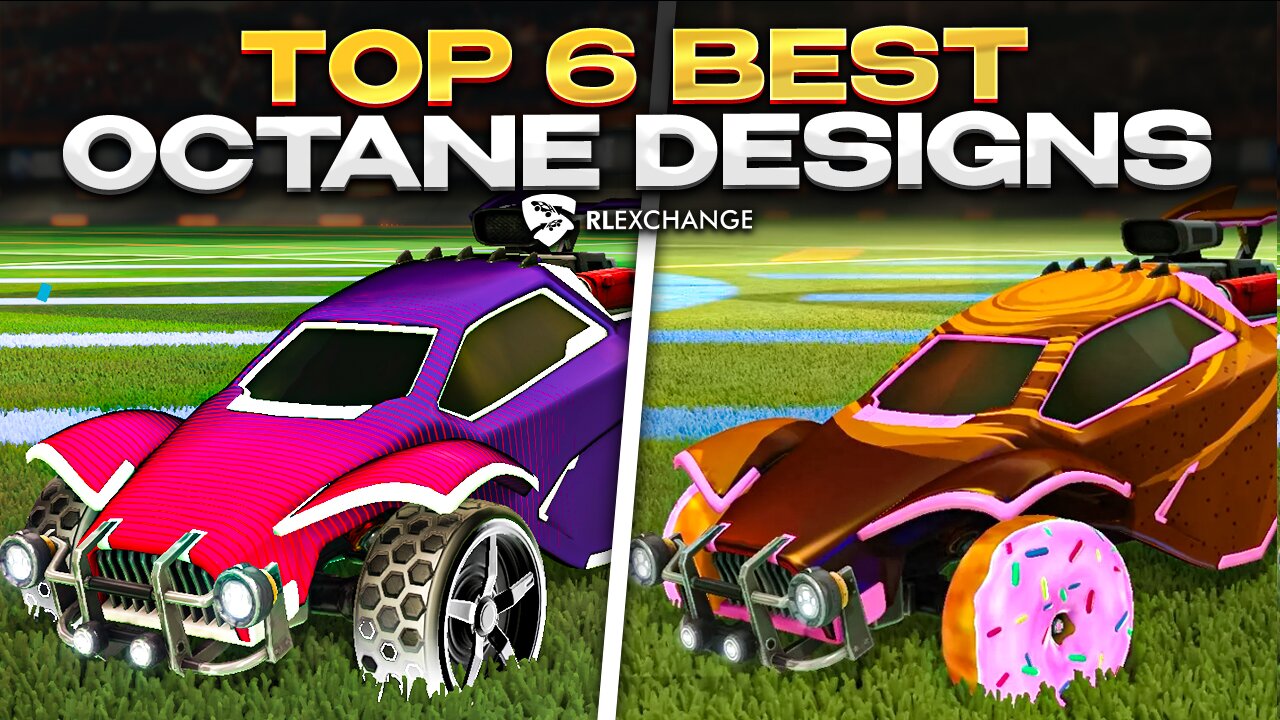 6 Best Rocket League Octane Designs To Impress Other Players
Octane is by far one of the most popular cars in Rocket League's history. Octane cars were actually first available in Rocket League's precursor, 'Supersonik Acrobatic Rocket-Powered Battle-Cars' and are now a staple in the original game, as well as its mobile version Rocket League: Sideswipe. This iconic vehicle was also part of a promotion in Fortnite, where players could complete high-octane quests for a set of in-game rewards for both Rocket League and Fortnite.
Octane is one of the car bodies, which can be unlocked at the begging of the player's career. Despite being one of the most common car bodies available in the game, Octane is loved by regular players and pros alike. Octane cars are always liked by players due to their great hitboxes, as well as their look, which conveys the classic Rocket League aesthetic very well.
You will most likely see a lot of Octane cars when playing Rocket League's ranked games online. However, just becuase they are so popular, this doesn't mean, that you have to look the same as every other player. Here are 6 best Rocket League Octane designs that will help you stand out in a match.
The Hologram
Players who enjoy cyberpunk themes will probably find this Octane car design to their liking. This futuristic design will let you dodge, boost and perform acrobatic stunts with a futuristic-looking rocket-powered car.
Body: Octane (Sky Blue)
Decal: Framework
Wheels: Tempest
Rocket boost: Datastream
Goal explosion: Holodata
1st Paint finish: Carbon Fiber
2nd Paint finish: Circuit Board
Titanium White Pirate
Titanium white Octane is currently one of the most expensive car body in the game. This design is for players who are willing to spend a little more on their Rocket League car in game items, but it's well worth the price. Your Octane might look ridiculous, but this way everyone will be sure to notice the exepnsive Octane body more.
Body: Octane (titanium white)
Decal: New Zealand (Nike)
Wheels: Reaper (Inverted)
Rocket boost: Nitrous
Goal Explosion: Solar Flare
Topper: Cavalier
1st Paint finish: Camo
2nd Paint finish: Brushed Metal
Golden Sandcastle
For players who enjoy showing off in their online matches, this design for Rocket League's Octane is a great choice. Sporting a collection of golden-themed in-game items, the golden sandcastle Octane design will be sure to show other players, that you care about looks and let you reach supersonic speeds with style.
Body: Octane (orange)
Decal: Summer Slide
Wheels: Sunburst
Rocket boost: Plasma
Goal explosion: Beach Party
Topper: Sandcastle
1st Paint finish: Straight-line
2nd Paint finish: Metallic Pearl (smooth)
Flaming Dragon
For players who want to really show off in their Rocket League's Octane, this design will be sure to draw everyone's eyes. Extremely flashy and impossible to miss, this vehicle design will make your Rocket League car look like a flaming dragon, making a particularly strong impression on your opponents, when they see your Octane car in the air with it's wings.
Body: Octane (orange)
Decal: Fire God
Wheels: Draco (holographic)
Rocket boost: Lava
Goal explosion: Dueling Dragons
Topper: Dragon Wings: Roasted
1st Paint finish: Croc
2nd Paint finish: Dino
Red King
This design for your Octane Rocket League vehicle is a god choice if you want to make a royal impression on other players. By combining the Royal Crown topper with dark red colours, this Rocket League design will leave your opponents jealous of your look, when you juggle the ball in the air directly to their goal.
Body: Octane (black)
Decal: Glorifier
Wheels: Pyrrhas (inverted)
Rocket boost: Dark Matter
Goal explosion: Neuro-agitator
Topper: Royal Crown: Roasted
Trail: Ruckus
1st Paint finish: Metallic
2nd Paint finish: Anodized pearl
Crismon Shark
This is the perfect design for your Octane care if you want to look really dangerous in a match. No better way to do it, than to make your car look like one of the most famous predators on the planet.
Body: Octane (black)
Decal: Linares
Wheels: Bravada
Rocket boost: Sparkles
Goal explosion: Big Splash
Topper: Shark Fin FR
Trail: Shark Attack
1st Pain finish: Grassy
2nd Paint finish: Glossy
In conclusion
Octane is one of the most famous cars in the game's history. You will most likely encounter a lot of players using the same vehicle in online matches, but this doesn't mean, that you have to look like them. If you liked any of the designs, remember that you can buy individual items on Skinomat for the best prices on the market with a guaranteed instant payout in cash.