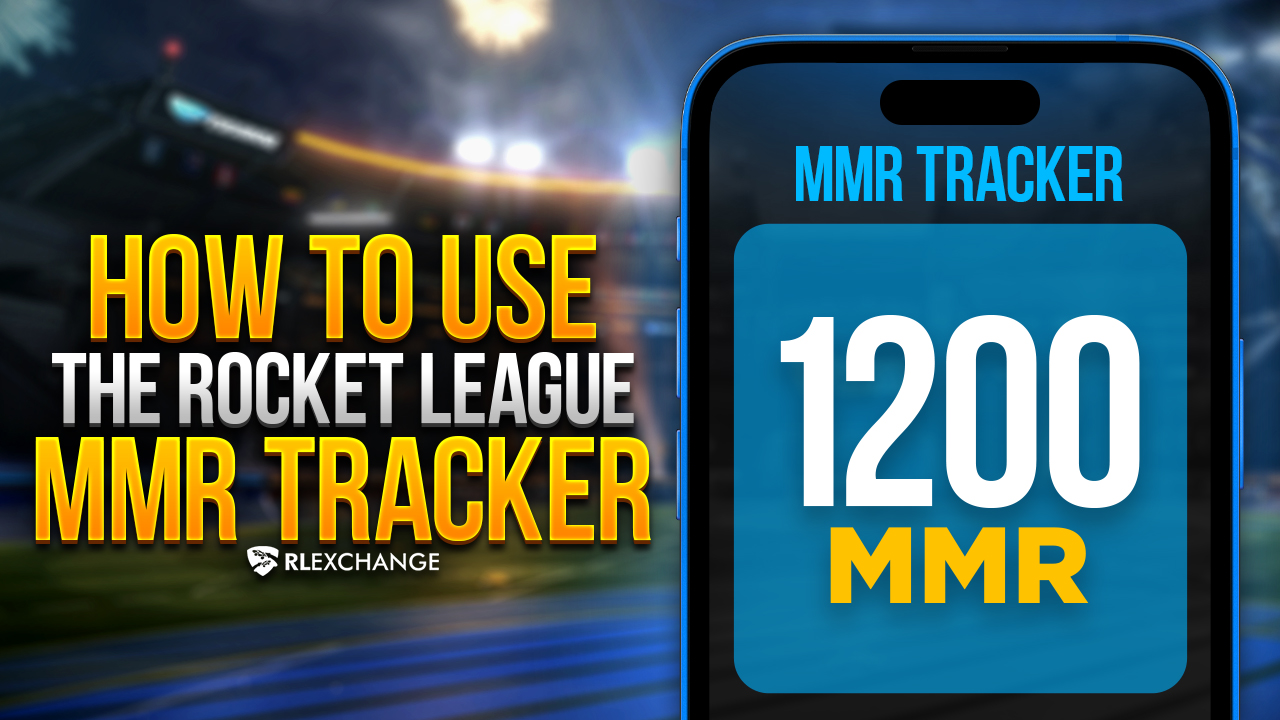 How To Use The Rocket League MMR Tracker
Rocket League is a very popular online game, which features many different game modes where players can play together and try out each other's skills. In order to facilitate competition, the game features a Rocket League ranked system, with leaderboards that change every season and let players go head to head in different ranks and divisions.
The more games you play in ranked mode, the more you advance (or drop, depending on your performance). Your skill is generally reflected in the ranks that you hold in competitive game modes, but Rocket League also features a lot of different stats that can reflect your progress and overall performance in a match. However, these stats very often remain hidden in the native client. That is why in order to access them you'll probably need to use a Rocket League tracker.
What Is A Rocket League MMR Tracker?
A tracker network is a 3rd party service, which allows you to track your progress and standing in the Rocket League ranking system, as well as how good are your opponents. Most ranked trackers feature a plug-in, which tracks your performance and connects you with the network, allowing you to look into more detailed stats for you, your teammates as well as your opponents.
Besides your win-and-lose ratio, a Rocket League tracker network will also record your other kinds of progress, such as goals, ball control, air time, and many other details. The tracker network app will simply run in the background and gather, as well as deliver, information regarding your performance. When you have the Rocket League tracker running in the background, you will also see additional information displayed within your game client. Most apps of this kind are integrated into the game and work seamlessly together with the Rocket League client.
Most ranked trackers let you see information regarding the overall performance of every player, including every player in the match. It's a useful tool for gamers of all ranks since it allows you to prepare accordingly and you will always more or less know what to expect from the enemy team's performance.
Are Rocket League Trackers Legal?
Like many other online games, Rocket League is also sadly suspectable to cheaters of all kinds. While Psyonix works hard to remove any user who modifies the game files to get an illicit advantage, you'll be relieved to know that you won't get banned for using a Rocket League tracker. The apps manage and rely on publically available data, which they process to calculate a player's overall performance. Although MMR trackers are 3rd party software, they don't directly improve your performance, but instead give you more data about you and the Rocket League community. You can safely install and use a Rocket League tracker, without worrying about a ban for your account.
How To Use A Rocket League Tracker?
Most Rocket League tracker network apps are straightforward and easy to use. They don't require you to modify the game files in any manner, all you have to do is download the app, install it, register an account within the app, and log in. Once you have the tracker running in the background, simply start the game and enjoy your Rocket League with additional information.
With a tracker running, you can simply view any important information as it displays for you in the game world, most often over and around player names. Information such as previous ranks and total MMR will instantly become visible for you, and you should be able to immediately compare your overall ranked history and performance with other players.
Although a tracker won't provide you with a direct advantage, being able to clearly see your performance and where it's lacking is a great way to improve your game. By using a Rocket League MMR tracker you can clearly see the areas where your game is lacking and where you need to improve.
In Conclusion
A Rocket League MMR tracker will not directly win you matches, but it can definitely make you a much better player. If you want to buy Rocket League items for best prices, or simply learn more tips that can make you a better player, be sure to check out the rest of our website!